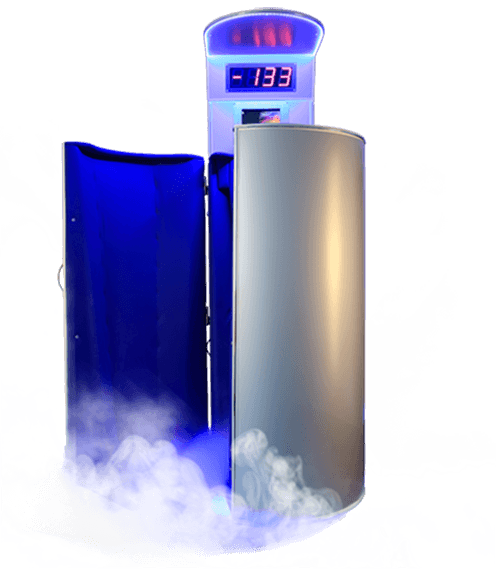 CRYOMED PRO
Want to run your own profitable cryotherapy business? Want your sports team or sports club to have the latest technology to give your athletes a competitive edge? We Provide both sales and lease options to best suit your needs. Cryomed Pro is the model with focus on reliability and maximum protection.
The control part is implemented on the controllers of the TECO company with the high quality electrical components and filters. It also has a number of customisable features you can see the technical Specifications below; including outer and inner upholstery color options, lighting and customer branding.
Cryomed Pro is manufactured according to high cosmetic standards and suitable for use in all kinds of facilities.

TECHNICAL SPECIFICATIONS
Power Supply: 220V ± 22V AC, 50Hz
Maximum Power Consumption: 1.5KW
Temperature Inside The Cabin: from -110°C to -190°C
Cooling Duration: 1 min
Liquid Nitrogen Consumption (precooling): 2L
Liquid Nitrogen Consumption (treatment): 1.25L per minute

DIMENSIONS
Height: 2200mm (2450mm with lights)
Width: 1550mm
Depth: 900mm
Unit Weight: Less than 400kg

OPTIONS
outer upholstery color selection (52 colors to choose from)
internal upholstery color selection (12 colors)
color selection of the temperature display
wider cabin
redesigned multicolor TOP LED lighting, LED system is also placed underneath the cabin, refiling spot of the device. The color and brightness of the lighting is controlled independently for each zone
mounted tablet
branding (embroidered logo on inner upholstery, a Big logo on the outer shell)
UNIQUE accident prevention system
remote control system for smartphones